...are all about that paper.
Monday, September 23rd | Issue No. 105
MARKET MOVES...
S&P 500: 2,992.07 -14.72 (-0.49%)
Dow Jones: 26,935.07 -159.73 (-0.59%)
Nasdaq: 8,117.67 -65.21 (-0.80%)
PRE-MARKET PLAY...
YOU THE REAL MVP...
Now pay me my money.
MasterCard (NYSE: MA) has been killin' the game this year along with the other 2 major payment companies, Visa (NYSE: V) and PayPal (NASDAQ: PYPL), so I guess it's true what they say, money is power.
WHY THIS IS HAPPENING...
The economy has been on a crazy glow up for years now and it's all because folks are swiping more and more as we become a cashless society. Since MasterCard makes money from processing fees it appears that everybody eats B, including its top and bottom lines. MasterCard has outperformed the S&P 500 every year, except 2, for the past decade with the stock up a total of 1,120% over that time period. Sheesh. As a matter of fact, MVP stocks have been putting FAANG stocks on notice over the past year.
THE RETURN...
MasterCard stock is up 43% so far this year.
FOR THE NEWB IN YOU...
Not too sure what top and bottom lines are? Check out Issue 102.
MVP is an acronym for the following stocks: MasterCard (NYSE: MA), Visa (NYSE: V), and PayPal (NASDAQ: PYPL).
FAANG is an acronym for the following stocks: Facebook (NASDAQ: FB), Apple (NASDAQ: AAPL), Amazon (NASDAQ: AMZN), Netflix (NASDAQ: NFLX), and Google (NASDAQ: GOOG/GOOGL).
I AIN'T THE ONE...
And neither is Adam Neumann.
WeWork (*no exchange chosen*: WE) has been on the struggle bus for months now after the announcement of its IPO then the reversal of it and current investors have consistently been saying one thing...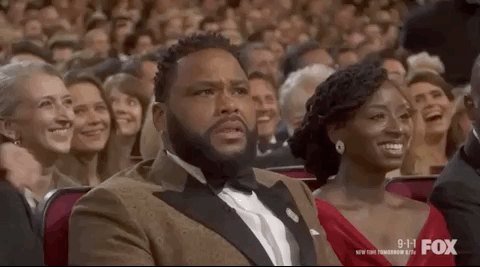 WHY THIS IS HAPPENING...
WeWork is a very popular coworking space which is why many retail investors (psst, that's us) were excited to hear that it was going to have a stock. Then CEO Adam Neumann decided to pump the brakes after folks weren't too impressed with the company's pre-IPO financials. Now, one of its biggest investors is coming for Adam's neck due to lack direction caused by these 2 factors not to mention the almost 66% loss in value if the company IPOs at the new $15B valuation.
THE RETURN...
Nothing to see here.