...are all about that paper.
Monday, September 23rd | Issue No. 105
MARKET MOVES...
S&P 500: 2,992.07 -14.72 (-0.49%)
Dow Jones: 26,935.07 -159.73 (-0.59%)
Nasdaq: 8,117.67 -65.21 (-0.80%)
PRE-MARKET PLAY...
YOU THE REAL MVP...
Now pay me my money.
MasterCard (NYSE: MA) has been killin' the game this year along with the other 2 major payment companies, Visa (NYSE: V) and PayPal (NASDAQ: PYPL), so I guess it's true what they say, money is power.
WHY THIS IS HAPPENING...
The economy has been on a crazy glow up for years now and it's all because folks are swiping more and more as we become a cashless society. Since MasterCard makes money from processing fees it appears that everybody eats B, including its top and bottom lines. MasterCard has outperformed the S&P 500 every year, except 2, for the past decade with the stock up a total of 1,120% over that time period. Sheesh. As a matter of fact, MVP stocks have been putting FAANG stocks on notice over the past year.
THE RETURN...
MasterCard stock is up 43% so far this year.
FOR THE NEWB IN YOU...
Not too sure what top and bottom lines are? Check out Issue 102.
MVP is an acronym for the following stocks: MasterCard (NYSE: MA), Visa (NYSE: V), and PayPal (NASDAQ: PYPL).
FAANG is an acronym for the following stocks: Facebook (NASDAQ: FB), Apple (NASDAQ: AAPL), Amazon (NASDAQ: AMZN), Netflix (NASDAQ: NFLX), and Google (NASDAQ: GOOG/GOOGL).
I AIN'T THE ONE...
And neither is Adam Neumann.
WeWork (*no exchange chosen*: WE) has been on the struggle bus for months now after the announcement of its IPO then the reversal of it and current investors have consistently been saying one thing...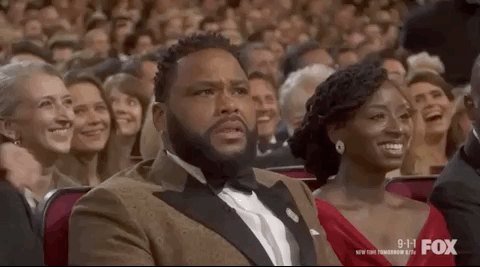 WHY THIS IS HAPPENING...
WeWork is a very popular coworking space which is why many retail investors (psst, that's us) were excited to hear that it was going to have a stock. Then CEO Adam Neumann decided to pump the brakes after folks weren't too impressed with the company's pre-IPO financials. Now, one of its biggest investors is coming for Adam's neck due to lack direction caused by these 2 factors not to mention the almost 66% loss in value if the company IPOs at the new $15B valuation.
THE RETURN...
Nothing to see here.
FOR THE NEWB IN YOU...
A retail investor is your everyday person, that would be you and me, investing through traditional and online brokerages such as Charles Schwab (NYSE: SCHW) and Robinhood. My 3 primary online brokerages I use are Ally (NYSE: ALLY), E*TRADE (NASDAQ: ETFC), and Fidelity.
Not sure what an IPO is? Check out Issue 85.
Follow the money with our stock market newsletter, PAPERTRAIL, your daily dose of Wall Street flavor.
ALL EYEZ ON...
Major stock market indexes.
You may hear people use the phrase "the markets" all the time just like you hear "the innanets". But what are "the markets"? Well, today's the day you become in-the-know. "The markets" typically refers to the 3 major stock indexes that let the U.S. know how good the economy is (or isn't) doing.
Wanna hear it? Here it goes:
WHEN YOU TRYIN' TO GET SPONSORED...
You just make sure you learn all the stock market lingo along the way.
Not sure what all the "bullish' this and "market cap" that talk is about? Then don't get left in the dark and step your game up with this Investor Glossary. It's over 80 terms and definitions that'll not only help you level up your investing game but also help you become a force among your friends who may new to investing.
Not sure what they're talking about on CNBC, Fox Business, and all those other media outlets? Grab your copy here.
MORE PAPERTRAILS...
DID YOU KNOW...
People that get paid bi-weekly get 3 paychecks a month instead of 2 how many times per year? (answer below)
WHO'S GOT NEXT...
Companies reporting earnings today about how much paper they're stackin' (or losing) and new things to come:
WATCH ME WORK...
Stocks on my watchlist:
PAPERTRAIL Pro with monthly portfolio reports coming soon.
SHOW SOME LOVE...
Have a great financial tip to share or a question that Sway can't answer? Reply to this email with your tip or question, and it could be featured in a future issue.
NOW YOU KNOW...
Twice.
Dr. Eric Patrick
Managing Editor | Stock Market MVP
SUBSCRIBE | ADVERTISE | SHOP | WATCH
Disclosure: This editorial is by no means a solicitation to buy or sell any of the above-mentioned securities. It is merely a means for educational purposes. All investors are subject to their own research and due diligence. This post may contain affiliate links and we may receive commissions for purchases made through links in this post.