...I ain't mad at cha.
Monday, September 16th | Issue No. 101
MARKET MOVES...
S&P 500: 3,007.39 -2.18 (-0.07%)
Dow Jones: 27,219.52 +37.07 (+0.14%)
Nasdaq: 8,176.71 -17.75 (-0.22%)
PRE-MARKET PLAY...
THAT'S REAL TALK...
When you behind on your taxes. At least according to Jay-Z.
But when you invested in Turbo Tax (NASDAQ: INTU) 10 years ago and now the stock is up 850% (the S&P 500 is up 190% over the same time), you best believe you're gonna need some kind of help with your taxes because Uncle Sam is gonna want you front and center ready to put his hands in your pockets.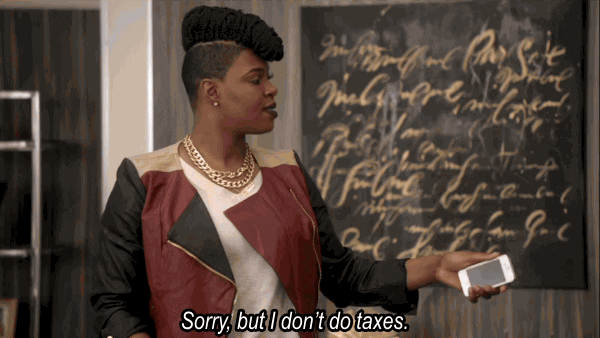 WHY THIS IS HAPPENING...
Turbo Tax, which is a subsidiary of financial management and software company, Intuit, has been goin' up on a Tuesday for 11 straight years. As the late great 2Pac once said, "I Ain't Mad At Cha," and I'm sure investors aren't either. The stock, on average, has jumped 25% every year since 2009 which comes as no surprise since 7 out of every 10 people file their taxes online. As we become more digitally-driven in every day life, taxes are one of those things that people want to do on their own and not give up hella coins to someone else to do them. Intuit also owns 2 of Amerikaz Most Wanted but you may know them as QuickBooks and Mint. Intuit's biggest haters include H&R Block (NYSE: HRB) and Automatic Data Processing (NASDAQ: ADP).
THE RETURN...
Intuit's stock is up 36% so far this year.
FOR THE NEWB IN YOU...
Not sure what a subsidiary is? Check out Issue 96.
Ever heard of the artist formerly known as compound annual growth rate or "CAGR"? Yeah, me neither, until I did and now you will too. CAGR is simply the average annual growth rate for any investment, in this case, stocks (ex. Intuit's CAGR is 25%). Since stocks go up and down all the time, it's good to know how well they'll perform every year, on average, so you can get a better idea of what to expect as a long-term investor and how much money you stand to potentially make. Peep this 'How To' video to see CAGR in action with any stock and if you want the stock growth calculator in the video, click here.
WHEN YOUR CHICKEN SANDWICH AIN'T ISH...
You decide to move breakfast bricks instead.
Wendy's (NASDAQ: WEN) has decided to make breakfast a thing (again) but some market expects are like...
WHY THIS IS HAPPENING...
Wendy's has been toying off and on with breakfast for a while now and it's still in some places (shout out to DFW airport) but the company is looking to go ham with it in 2020, literally. For some reason it's never really worked for them but neither is the chicken sandwich so might as well try something else. The biggest issue folks have is that they aren't quite sure if this is gonna have a t-bone steak, cheese eggs, and Welch's grape kind of popularity since it hasn't in the past.
THE RETURN...
Wendy's stock is up 24% so far this year.
FOR THE NEWB IN YOU...