The Worst Month for Stocks
...well you're just going to have to keep reading now aren't you?
Tuesday, September 3rd | Issue No. 96
MARKET MOVES...
S&P 500: 2,926.46 +1.88 (+0.06%)
Dow Jones: 26,403.28 +41.03 (+0.16%)
Nasdaq: 7,962.88 -10.51 (-0.13%)
PRE-MARKET PLAY...
Common feat. Daniel Caeser - "HER Love"
YOU CAN HAVE WHATEVER YOU LIKE...
Unless it's on social media.
Instagram has been performing magic (voilà) by hiding like counts and its biggest boss that it's seen thus far, Facebook (NASDAQ: FB), is planning to do the same.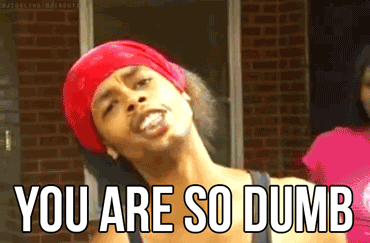 WHY THIS IS HAPPENING...
Facebook is ready to drop the ability to see like counts on posts in your news feed because too many folks are in their feelings when their Santorini post with somebody's son isn't getting the same love as someone else's post at the place with somebody else's son. These vanity metrics have caused people to delete posts with lackluster engagement or not even post them to begin with. The only downfall to this is if folks feel like it's affecting their ad results then Marky Mark and Funky Bunch may pull it back and let the like counts live their best lives.
THE RETURN...
Facebook stock is up 37% so far this year.
FOR THE NEWB IN YOU...
A subsidiary is nothing but a company that is owned by another company, which is also known as the parent company. (ex. Instagram is a subsidiary and its parent company is Facebook)
DON'T SAVE'EM...
They don't wanna be saved. Or do they?
Beyond Meat (NASDAQ: BYND) along with Impossible Burger are both trying to save the planet and not just because they say their food is healthier but because they say their food is so fresh and so clean clean.
WHY THIS IS HAPPENING...
Climate change is the talk of the town but one thing many folks don't know is that beef is a big contributing factor to it, almost 9.5% to be exact. While folks have been hoping on the vegan and vegetarian kick for years now (yes, there is a difference between the two), Beyond Meat and Impossible Burger are now dropping dimes on the meat industry saying it's not only unhealthy for people but also the environment too. There's only one thing, environmental specialist are saying don't get thing twisted, bean patties still hold the big joker for plant-based burgers that don't kill our surroundings. But Beyond is onto something considering 25% millennials say they don't eat meat because it's not a playa but it crushes [the environment] a lot.
THE RETURN...
Beyond Meat's stock has bossed up this year and is up 155% since its IPO back in May of this year.
FOR THE NEWB IN YOU...