The Worst Month for Stocks
...well you're just going to have to keep reading now aren't you?
Tuesday, September 3rd | Issue No. 96
MARKET MOVES...
S&P 500: 2,926.46 +1.88 (+0.06%)
Dow Jones: 26,403.28 +41.03 (+0.16%)
Nasdaq: 7,962.88 -10.51 (-0.13%)
PRE-MARKET PLAY...
Common feat. Daniel Caeser - "HER Love"
YOU CAN HAVE WHATEVER YOU LIKE...
Unless it's on social media.
Instagram has been performing magic (voilà) by hiding like counts and its biggest boss that it's seen thus far, Facebook (NASDAQ: FB), is planning to do the same.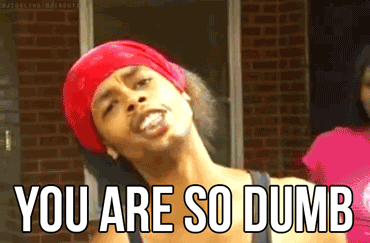 WHY THIS IS HAPPENING...
Facebook is ready to drop the ability to see like counts on posts in your news feed because too many folks are in their feelings when their Santorini post with somebody's son isn't getting the same love as someone else's post at the place with somebody else's son. These vanity metrics have caused people to delete posts with lackluster engagement or not even post them to begin with. The only downfall to this is if folks feel like it's affecting their ad results then Marky Mark and Funky Bunch may pull it back and let the like counts live their best lives.
THE RETURN...
Facebook stock is up 37% so far this year.
FOR THE NEWB IN YOU...
A subsidiary is nothing but a company that is owned by another company, which is also known as the parent company. (ex. Instagram is a subsidiary and its parent company is Facebook)
DON'T SAVE'EM...
They don't wanna be saved. Or do they?
Beyond Meat (NASDAQ: BYND) along with Impossible Burger are both trying to save the planet and not just because they say their food is healthier but because they say their food is so fresh and so clean clean.
WHY THIS IS HAPPENING...
Climate change is the talk of the town but one thing many folks don't know is that beef is a big contributing factor to it, almost 9.5% to be exact. While folks have been hoping on the vegan and vegetarian kick for years now (yes, there is a difference between the two), Beyond Meat and Impossible Burger are now dropping dimes on the meat industry saying it's not only unhealthy for people but also the environment too. There's only one thing, environmental specialist are saying don't get thing twisted, bean patties still hold the big joker for plant-based burgers that don't kill our surroundings. But Beyond is onto something considering 25% millennials say they don't eat meat because it's not a playa but it crushes [the environment] a lot.
THE RETURN...
Beyond Meat's stock has bossed up this year and is up 155% since its IPO back in May of this year.
FOR THE NEWB IN YOU...
Want to know what an IPO is? Check out Issue No. 85 or watch this video.
ALL EYEZ ON...
The shooting in Odessa, TX.
Things are really getting out of control as another shooting has taken place in this country and this time just 4 hours away from where another shooting was (El Paso, TX) just a few weeks ago.
Police had to lay out the yellow tape for at least 7 people, one being as young as 15 years old, with another 20+ people being injured, one being a 17-month-old child. Now, you may be thinking "don't mess with Texas" and that saying is becoming more true, especially with it being an open carry state (the gunman had an assault rifle).
Walmart (NYSE: WMT) has been getting plenty of shade lately after the El Paso shooting since it said it wouldn't stop selling rifles and other guns even though the shooting happened at one of its stores. With that being said, some stocks will be heavily watched by investors as gun stocks typically go up after a mass shooting.
Wanna hear it? Here it goes:
Gun Makers: Sturm, Ruger and Company (NYSE: RGR); American Outdoor Brands Corporation (NASDAQ: AOBC)

Gun Sellers: Walmart (NYSE: WMT)
WHEN YOU TRYIN' TO GET SPONSORED...
Or you just want to learn how to trade the stock market and screw the cubicle.
Have you been diggin' the stock market news we share each day but want to do even more with then just buy and hold? If that sounds about right, then Tela Holcomb's Trade Your 9 to 5™ Program is a major key.
So, if you:
Want to have full control over your paper without having to ask your job to "bless you" with a raise, promotion, or new job

Are tiiied of the second job / side hustle life that you started to pay off debt but your schedule is like "Nah"

Have the money to pay off budget-draining bills but ain't trying to waste 5 to 10 years on a debt reduction plan

Want to build a legacy, legacy, legacy, legacy of wealth without corporate thuggin' 40+ hours a week
Then Trade Your 9 to 5™️ is the lick because it's the place where you'll finally get a step-by-step system you can use to crush debt, boost cash flow, and create that long money you've been wanting for you and your family.
MORE PAPERTRAILS...
DID YOU KNOW...
Which month historically is the worst for stocks? (answer below)
WHO'S GOT NEXT...
Companies reporting earnings today about how much paper they're stackin' (or losing) and new things to come:
SHOW SOME LOVE...
Have a great financial tip to share or a question that Sway can't answer? Reply to this email with your tip or question, and it could be featured in a future issue.
NOW YOU KNOW...
September.
Dr. Eric Patrick
Managing Editor | YouTubing While Black
SUBSCRIBE | ADVERTISE | SHOP | WATCH
Disclosure: This editorial is by no means a solicitation to buy or sell any of the above-mentioned securities. It is merely a means for educational purposes. All investors are subject to their own research and due diligence. This post may contain affiliate links and we may receive commissions for purchases made through links in this post.