Tiffany's Hurricane Stocks
...could be getting a makeover this szn.
Friday, August 30th | Issue No. 95
MARKET MOVES...
S&P 500: 2,924.58 +36.64 (+1.27%)
Dow Jones: 26,362.25 +326.15 (+1.25%)
Nasdaq: 7,973.39 +116.51 (+1.48%)
PRE-MARKET PLAY...
Young Jeezy feat. Ty Dolla $ign - "4Play"
MAKEUP, MAKEUP, MAKEUP...
It's the end of the mooooooonth.
Yesterday, Ulta Beauty (NASDAQ: ULTA) reported its quarterly earnings after the market closed and you would think it came to the meeting without makeup on. Needless to say, investors were left looking like...
WHY THIS IS HAPPENING...
Ulta Beauty has been a star player when it comes to the beauty business but this last quarter left investors wanting the company to ride the pine for a bit. Shares were lacking foundation and dropped 20% after the company reported a miss on sales, net profit, and same-store sales growth. Not to mention it highlighted the fact that its outlook for the rest of the year was anything but prime. CEO Mary Dillon blamed it on the lack of new makeup trends which drives customers to buy products as well as blaming it on the innanets like Glossier which encourages customers to skip storefronts altogether.
THE RETURN...
Despite the fall from grace yesterday, Ulta Beauty's stock is still up 36% this year.
KEEPIN' IT REAL...
Not sure what same-store sales are? Check out Issue 87.
BREAKFAST AT TIFFANY'S...
May have to be on you this time sis.
The iconic blue box company, Tiffany & Co. (NYSE: TIF), proved to the world it can secure the bag. However, the issue is that the bag is getting a little lighter than it used it be.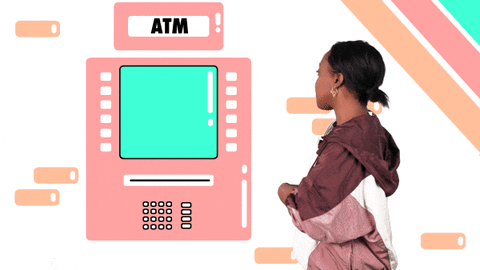 WHY THIS IS HAPPENING...
Tiffany & Co. shared the good news on Wednesday in its quarterly earnings and beat on net profit however it missed on total revenue. That's no bueno but it looks like us young thundercats aren't buying as much jewelry as those who came before us. Debt is a helluva drug. Also, it turns out that the jewelry industry as a whole has dropped 4% in sales and stores are closing faster than Popeye's (NYSE: QSR) can get more chicken.
THE RETURN...
Tiffany & Co. may not be getting its nails done, hair done, everything did, but the stock is up 4.5% so far this year.
KEEPIN' IT REAL...
During an earnings report, a company reports two key numbers that investors are looking for: revenue and net profit. Revenue is how much money a company makes while net profit is how much money a company keeps. For more on "beating" and "missing" earnings, check out Issue 85.
ALL EYEZ ON...
Hurricane Dorian.
The Category 2 hurricane is expected to become a Category 4 this weekend as it hits Florida and moves up to Georgia.
Hurricane season in the Atlantic Ocean typically runs from early June through the end of November and as an OG Floridian, August and September are some of the worst months for the state. Not to mention that we all know hurricanes live by the motto "Nice For What." With that being said, some stocks are prime targets for investors to keep an eye on during this time of year.
Wanna hear it? Here it goes:
OOOH I'M A KILL'EM IN THE MORNING...
With this fresh financial fabric. Have you grabbed your Invest tee yet?
Visit our shop and enter code 'PAPER10' to get 10% off your order.
MORE PAPERTRAILS...
DID YOU KNOW...
If a man's wife or long-term girlfriend makes more money than he does, he is more likely to suffer from erectile dysfunction and anxiety. (via Fact Retriever)
WHO'S GOT NEXT...
Companies reporting earnings today about how much paper they're stackin' (or losing) and new things to come:
SHOW SOME LOVE...
Have a great financial tip to share or a question that Sway can't answer? Reply to this email with your tip or question, and it could be featured in a future issue.
Dr. Eric Patrick
Writer | Florida's Finest
Disclosure: This editorial is by no means a solicitation to buy or sell any of the above-mentioned securities. It is merely a means for educational purposes. All investors are subject to their own research and due diligence. This post may contain affiliate links and we may receive commissions for purchases made through links in this post.