Trey Songz + La La are Power's New Stars
...but for all the wrong reasons.
Monday, August 26th | Issue No. 92
MARKET MOVES...
S&P 500: 2,847.11 -75.84 (-2.59%)
Dow Jones: 25,628.90 -623.34 (-2.37%)
Nasdaq: 7,751.77 -239.62 (-3.00%)
PRE-MARKET PLAY...
WHITE BOY IN MANHATTAN PAY MY TAX...
That may have been the case for the late and great Nipsey Hussle but not so much between two different countries.
Trump tried to play big bank take little bank with China by announcing higher taxes on their exports a few weeks ago but they said, "We ain't the ones.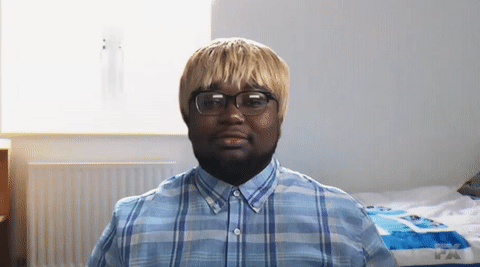 Now, China is putting Trump on notice by returning the favor with higher taxes on U.S. imports. My dad always says, "Stick your hand in do do, it's gonna get messy."​
WHY THIS IS HAPPENING...
The U.S. and China have been extra thirsty over the past year about international trade but have yet to quench it. After a talk earlier this month that Trump calls "constructive", there's still no resolution and he went as far as to say China is going to have to pay to play and imposed a 10% tax on $300B of China's exports into America starting September 1st. China retaliated with a quick two piece late last week saying it's going to tax the hell of some U.S. imports totaling $75B, primarily tech-based items and automobiles. Here are a few companies that have already got got and may continue to do so.
THE RETURN...
Many stocks didn't take well to this and dropped anywhere from 3-5% last Friday.
KEEPIN' IT REAL...
A tariff is just a tax one country puts on another with respect to importing and exporting goods.
BENZ FRIENDS...
Even Future and Andre 3000 ain't sittin' this close in the whip.Target (NYSE: TGT) and Disney (NYSE: DIS) just got down in the DMs with a new partnership that will create 25 new mini Disney stores by October and 40 more within the next year not to mention a new Target store next to Walt Disney Resort in the O.
WHY THIS IS HAPPENING...
Target just lit up its quarterly report last week sending the stock up 20% last Wednesday after it beat on revenue and earnings by driving in more foot traffic to the stores and more consumer spending. Now, even though investors say the stock go up on a Wednesday, Target said ain't no mountain stock price high enough. To continue to satisfy investors, Bullseye is now linking up with Mickey to bring in more customers just in time for Elsa and Anna to start #ColdGirlWinter.
THE RETURN...
Target's stock is up 56% and Disney is up 21% this year.
KEEPIN' IT REAL...
Nothing to see here.