You Told Harpo to Tweet Me
...just don't end up with no twitter fingers.
Wednesday, August 14th | Issue No. 88
MARKET MOVES...
S&P 500: 2,926.32 +42.57 (+1.48%)
Dow Jones: 26,279.91 +372.54 (+1.44%)
Nasdaq: 8,016.36 +152.95 (+1.95%)
PRE-MARKET PLAY...
KYLE feat. Wiz Khalifa - "Moment"
MEET MY NEW BAE...
Because cuffin' szn is comin'.
After a 3-year long engagement, CBS (NYSE: CBS) and Viacom (NASDAQ: VIAB) have finally decided to put a ring on it and plan to be fruitful and multiply just as God intended.
The Vice Chairman at both companies (who happens to be the same person) said she's already looking at Discovery (NASDAQ: DISCA) which is home to your top 5 (top 5 top 5) like TLC, Animal Planet, Food Network, HGTV, and Oprah's OWN.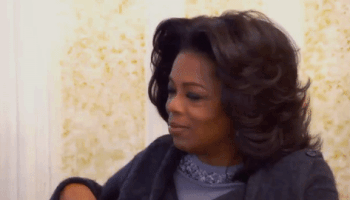 WHY THIS IS HAPPENING...
There are only a few major players left in the television world and CBS and Viacom realized that in order to stay in the game, they're going to have to partner up like Desus and Mero. Competition where the brand is strong includes.
AT&T (NYSE: T) / WarnerMedia which owns DirecTV, HBO, TBS, TNT, CNN, and Warner Bros.

Disney (NYSE: DIS) which owns Disney Channel, ABC, ESPN, Freeform, Pixar, Marvel, and FX.

Comcast (NASDAQ: CMCSA) / NBC Universal which owns CNBC, NBC, MSNBC, USA, Telemundo, and Universal Pictures
Each of these companies have enterprise values over $300 billion while CBS and Viacom only have $50 billion combined. That means that competing for shows, movies, and sports media could be tough without deepening its pockets through more mergers
THE RETURN...
CBS is up 6.7% this year and Viacom is up 9.2% this year.
KEEPIN' IT REAL...
Enterprise value is like adding up everything single thing you own as well as any loans and credit limits you have. If a publicly traded company is to be bought out, it's usually for its enterprise value.
BLACK TWITTER IS GONNA HAVE TO WAIT...
Because sports is up next.
Twitter (NYSE: TWTR) has finally got with the program allowing users to follow topics and not just accounts. Sounds a lot like when Instagram, which is owned by Facebook (NASDAQ: FB), allowed users to follow hashtags in addition to accounts.
Twitter is testing machine learning with sports topics to kill all that noise and bring you the real deal.
WHY THIS IS HAPPENING...
Users have been complaining for a long time that Twitter is officially "Can't Get Right" when it comes to seeing the content they want to see. The company knows that in order to keep users active which in turn will prompt advertisers to drop major coins is to keep them singing o' happy day with content they actually want to see.
THE RETURN...
Twitter's stock is up 45% so far this year.
KEEPIN' IT REAL...
Can't get any realer than that.
MORE PAPERTRAILS...
DID YOU KNOW...
U.S. paper currency isn't made of paper - it's actually a blend of cotton and linen.
WHO'S GOT NEXT...
Companies reporting earnings today about how much paper they're stackin' (or losing) and new things to come:
SHOW SOME LOVE...
Have a great financial tip to share or a question that Sway can't answer? Reply to this email with your tip or question, and it could be featured in a future issue.
Dr. Eric Patrick
Writer | WING +$102
Disclosure: This editorial is by no means a solicitation to buy or sell any of the above-mentioned securities. It is merely a means for educational purposes. All investors are subject to their own research and due diligence. This post may contain affiliate links and we may receive commissions for purchases made through links in this post.