The Last OG's Free Pasta Party
...will cost you either $100 or $500 depending on the type table service you get.
Tuesday, August 13th | Issue No. 87
MARKET MOVES...
S&P 500: 2,883.09 -35.56 (-1.22%)
Dow Jones: 25,897.71 -389.73 (-1.48%)
Nasdaq: 7,863.41 -95.73 (-1.20%)
PRE-MARKET PLAY...
Rick Ross feat. Drake - "Gold Roses"
YANG GANG (GANG)...
Has the support of a multi-billionaire who's been known to pass the dutchie on the left hand side.
Elon Musk, founder of PayPal (NASDAQ: PYPL) and current CEO of Tesla (NASDAQ: TSLA) gave Democratic Presidential candidate, Andrew Yang, two snaps and an endorsement this past weekend.
WHY THIS IS HAPPENING...
Mr. Musk has been ridiculed in the past for his political views, particularly after joining a few of 45's presidential councils but he became #TeamNoMAGA after he realized climate change wasn't a priority Twitter (NYSE: TWTR) topic. Musk also has given hella likes to universal basic income or "UBI" which Yang has been shoutin' from the mountain tops under the name "Freedom Dividend" since he entered the race. UBI would give all American citizens ages 18 and older $1,000 a month, no questions asked. I can easily see Yang's acceptance speech starting as a call and response...
Yang: "What you got?"
America: "Racks on racks on racks!"
THE RETURN...
Tesla has definitely seen better days as the stock is down 26% year-to-date and 13% over the past 5 years.
KEEPIN' IT REAL...
In just over a decade, it's predicted that 33% of Americans will lose their jobs to technological advances, specifically automation. Yang is trying to pad folks pockets with a comma check to help offset the potential loss in wages. For more on how this extra 12 grand could come into fruition, click the "Freedom Dividend" link above.
THAT NEW NEW...
Has more going on than a swamp possum with the mumps.
Yesterday, the Colonel's boss decided he's had enough of the original recipe and wants to make things extra crispy.
Yum! Brands' (NYSE: YUM) CEO, Greg Creed, will be retiring and his follow-up act will be David Gibbs, the current COO, starting at the top of 2020. If you aren't familiar with Creed then just know that he's the HNIC behind the Doritos Los Tacos idea at Taco Bell. Yum also owns Pizza Hut, KFC (obviously), and has a minor stake in GrubHub (NYSE: GRUB).
WHY THIS IS HAPPENING...
Creed is nearing retirement age so most likely he's ready to kick off his shoes and relax his feet, party on down to the Xscape beat. You know, just kick it. He'll serve as a part-time advisor as well as remain on the Board. With Gibbs 30+ year history at Yum and a 5% same-store sales growth rate in Q2 this year, now is the prime time for Creed to exit like a boss.
THE RETURN...
Yum! Brands has been doin' the damn thang with the share price up 27% this year.
KEEPIN' IT REAL...
The board of directors or "Board" for short is a group of individuals that serve as the visionaries for the direction of a company. They don't work on the day-to-day activities like a CEO, COO, or other executive would but do have the authority to fight the powers that be if things aren't on the up-and-up.
Same-store sales or "SSS" refers to a metric retail stores use to assess their progress and only applies to locations that have been around for at least a year. This prevents companies from padding their stats using new stores' sales and gives a better assessment of how current stores are performing in-comparison to the same time period in the previous year. Sounds a lot like year-over-year or "YOY" from Issue 86, right?
THE LAST OG...
Is ready for pasta on pasta on pasta.
It's that time of year again! Olive Garden, a subsidiary of Darden Restaurants (NYSE: DRI), is offering its Never Ending Pasta Pass again this year on Thursday at 2 PM ET. There will be 1,000 more passes this year boosting the total to 24,000.Typically, $100 gets you access to a 9-week pasta party but this year they're leveling things up a bit...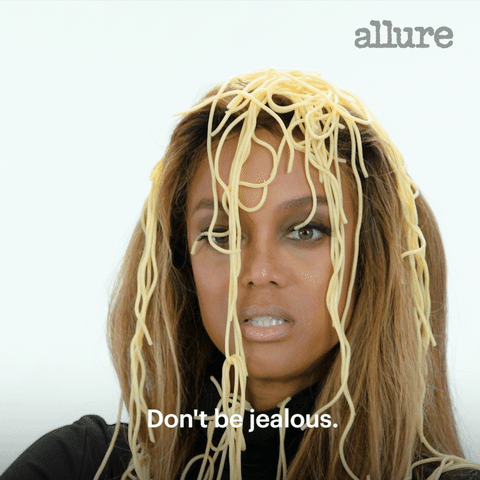 Introducing the Lifetime Pasta Pass for $500.
WHY THIS IS HAPPENING...
Olive Garden has done this every year for the past 6 years so it comes as no surprise. Now the Italian stallion has given away other perks before like a yearlong pass and even trips to Italy but has never offered a lifetime pass.
THE RETURN...
Although the Pasta Pass brings all the boys to the yard, it rarely has any major effect on the stock price. Shares are up 21% year-to-date.
KEEPIN' IT REAL...
A subsidiary is simply a company that is at least 50% owned by another "parent" company. (ex. Olive Garden along with Longhorn Steakhouse and The Capital Grille are all subsidiaries of Darden Restaurants.)
MORE PAPERTRAILS...
DID YOU KNOW...
Your eyes expand up to 45% when you look at something you like? I'm sure PaperTrail has got you pushing mid 80s
WHO'S GOT NEXT...
Companies reporting earnings today about how much paper they're stackin' (or losing) and new things to come:
SHOW SOME LOVE...
Have a great financial tip to share or a question that Sway can't answer? Reply to this email with your tip or question, and it could be featured in a future issue.
Dr. Eric Patrick
Writer | Prince of Pretzel Bagels
Disclosure: This editorial is by no means a solicitation to buy or sell any of the above-mentioned securities. It is merely a means for educational purposes. All investors are subject to their own research and due diligence. This post may contain affiliate links and we may receive commissions for purchases made through links in this post.